Amanda Konkin is passionate about supporting socially provocative projects in theatre and film through her work as a producer, production manager and coordinator in the entertainment industry. After a decade producing in theatre and digital media, she transitioned into Film and Television in 2013.
Konkin was nominated for a Leo Award along with the other producers for the TV series The Switch (2016). She has also produced two projects that were awarded Storyhive grants, the webseries pilot Silk (2015) and the short film Singer Sisters Inc (2016). She currently works as an Associate Producer in animation at Mainframe Studios, a Division of WOW! Unlimited Media Inc.
Working with members of the LGBTQIA2 community, she was one of the producers of the world's first transgender sitcom, The Switch, that aired on OUTtv in 2016.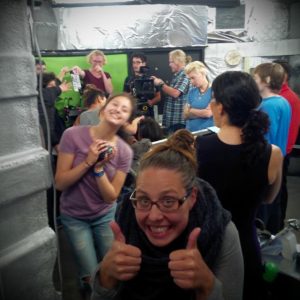 "Working on The Switch intensified my dedication to fighting for the rights of transgender individuals and marginalized demographics in all communities. Ultimately, it reinforced my belief that diversity in representation matters in all areas of life." 
Konkin has introduced her passion for politics into numerous projects and companies through her work with local arts organizations. She sat on the board of directors for ICTV, one of the local independent groups producing television for Shaw channel 4 and was one of the hosts for their program After Hours. She also teamed up with ACTivist Theatre Collective as a producer for Amnesty International's 50th anniversary celebration plays performed at the Vancouver Fringe Festival.
Amanda is dedicated to showcasing strong leadership in everyday life and has found ways to pursue her passions and creativity in meaningful ways.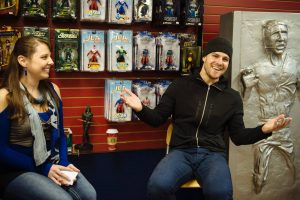 She is proud to help bring fandom together for great causes participating in yearly DCTV Podcast Network live stream fundraisers for cancer research and spinal cord research in her role as a co-host for Quiver: The Green Arrow Podcast.
Amanda Konkin has a BA in theatre and political science and a MA in theatre studies from the University of British Columbia. She was the recipient of a Joseph-Armand Bombardier Canada Graduate Scholarship for her Master's research on the politically motivated theatre practices of Vancouver company Theatre for Living (Headlines Theatre).
Her thesis is available online via the UBC Library.